HOTBOXX: Techno Recall - 6 Hour Rave
Club acts, DJ, Electronic, Hard Techno, Local talent, Techno,
We've Recalled SOME of the best DJs that have sent our Techno ravers WILD!!
Electronic Party Ireland presents: HOTBOXX: Techno Recall - 6 HOUR RAVE
HOTBOXX: A new intimate Electronic Music adventure in Dublin, bridging the gap between Djs & Ravers.
We have been honoured to host many talented local DJs from our great country, Ireland. Many of whom have brought their A game, creating an electrifying atomosphere, full of energy that HOTBOXX is widely known for.
Electronic Party Ireland has decided to create the ultimate RAVE, a showdown packed with an elite team of DJs who have been added to our very hard to get into, Hall of Fame list.
For one night, we are doing a TECHNO RECALL of some of these DJs as we have more that we can't all fit.
Not only that, we have extended this to a 6 Hour Rave, as we all know too well that feeling when you feel like you just want more.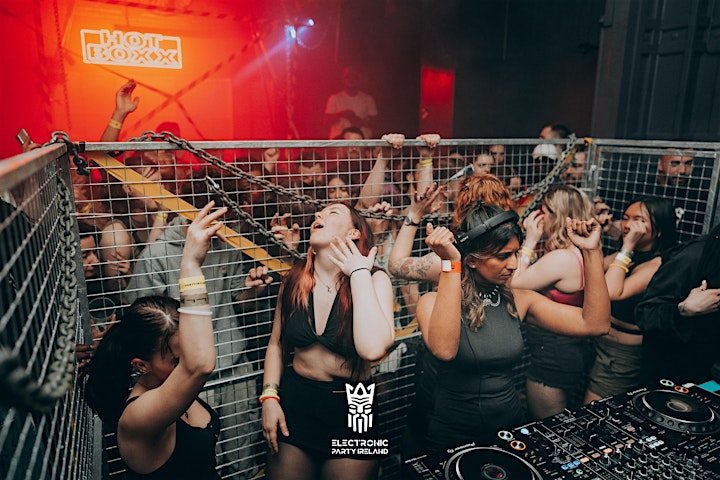 THE MIGHTY CRAIC
LINEUP
[Hard Groove, Hardstyle, Schranz, Hard Techno]
THE BITS & BOB
Once sold out here, tickets won't be sold at the nightclub's door.
Event Terms:
R.O.A.R | Over 18s Only | This is an inclusive space. Discrimination of any sorts, will never be tolerated | #RaveCulture series
* This event has expired! There are no longer purchaseable tickets
Upcoming Events from The Sound House