HOTBOXX: Techno Cage Rave
Club acts, DJ, Electronic, Hard Techno, Techno,
Electronic Party Ireland presents: HOTBOXX: RAVE IN A CAGE
HOTBOXX: A new intimate Electronic Music adventure in Dublin, bridging the gap between Djs & Ravers.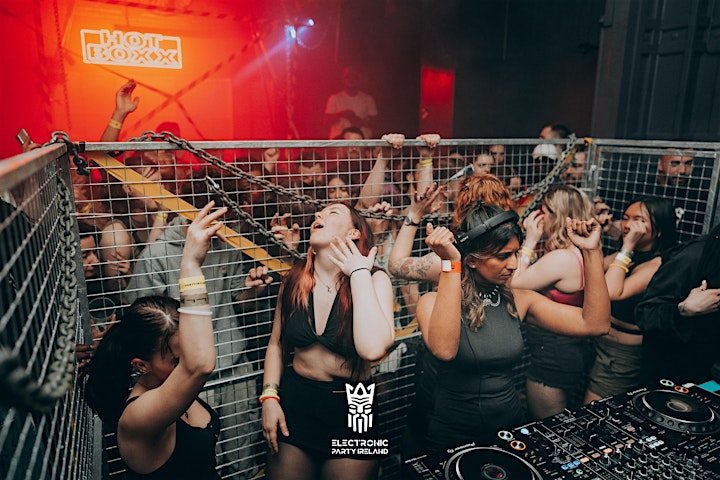 THE MIGHTY CRAIC
CUSTOM BUILT CAGE for all Techno Lovers.
DJ booth positioned in the middle of the dance floor
Inside a solid metal mesh MADMAX CAGE, surrounded by you
High Energy, Merciless Techno Rave.
All the DJs will be locked inside a high metal BOXX cage, surrounded by you.
360º surround plugin experience.
Refunds accepted 7 days before the event.
Join us as we escape from our demons, enter the darkness, raise hell and party without inhibitions.
LINEUP
[Hard Groove, Hardstyle, Schranz, Hard Techno]
TERRACE
COLM O'DSRISCOLL | DJ MIX [house]
MISSTMAD | DJ MIX [techno|psytrance]
Event Terms:
R.O.A.R | Over 18s Only | This is an inclusive space. Discrimination of any sorts, will never be tolerated | #RaveCulture series
* This event has expired! There are no longer purchaseable tickets
Upcoming Events from The Sound House